Brenton L. Gragg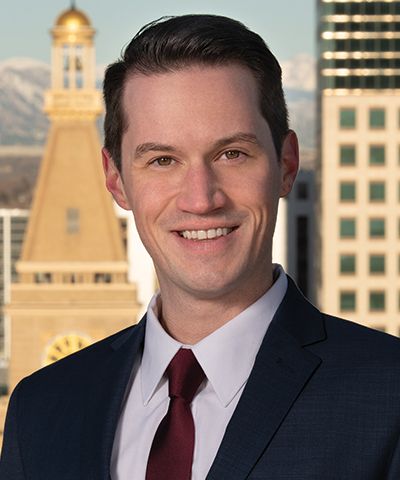 Biography
Education
Admissions & Affiliations
Brenton L. Gragg practices both transactional law and litigation because he finds that knowledge of one area augments his practice in the other. In his transactional practice, Brenton drafts and negotiates commercial leases, employment and severance agreements, and mechanic's liens and assignments. Brenton also assists clients with corporate structuring and formation, as well as private securities transactions. His practice is not limited to larger matters, as he frequently works with start-ups as they navigate the legal landscape.
Brenton's litigation practice ranges from county court matters to appeals in the United States Court of Appeals for the Tenth Circuit. He has represented clients in individual actions, class actions, business breakups, bankruptcy proceedings, and arbitration before the American Arbitration Association. In addition, Brenton has litigated mechanic's liens in both state court foreclosure actions and bankruptcy proceedings.
Brenton received his undergraduate degree from Azusa Pacific University in Azusa, California, graduating summa cum laude with a degree in economics. He then completed his Juris Doctor at the University of Colorado School of Law. During law school, Brenton excelled in both transactional and moot court competitions, winning awards for "best draft" and "best oral argument," respectively.
B.A., Economics, Azusa Pacific University, summa cum laude
J.D., University of Colorado School of Law
Bar Admissions
Court Admissions
United States District Court, District of Colorado
Supreme Court of Colorado
United States Court of Appeals for the Tenth Circuit
United States District Court for the Western District of Oklahoma
Affiliations
Colorado Bar Association
United States District Court, District of Colorado
Adams/Broomfield Bar Association
Christian Legal Society