Lance Henry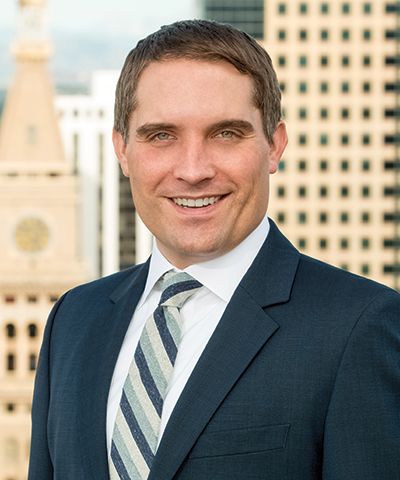 Biography
Education
Admissions & Affiliations
Social Media
Lance Henry is a civil litigator and commercial attorney who represents individuals, businesses, municipalities, and nonprofits in commercial transactions, bankruptcy proceedings, and litigation at every level of state and federal court in Colorado.
Lance's litigation experience includes representing plaintiffs and defendants in matters involving consumer protection, business owner disputes, protected persons and conservators, contracts, negligence, fraud, theft, racketeering, judgment collection, restrictive employment covenants, the sale of goods, secured transactions, lender and fiduciary liability, mechanic's liens, and more.
Lance's bankruptcy practice includes representing trustees, official committees, debtors-in-possession, and creditors. When clients' matters change venue between state, federal, bankruptcy, and appellate courts, clients benefit from Lance's ability to move seamlessly between these different forums.
Lance is a forceful advocate who works tirelessly for clients, implementing well-researched and creative solutions to clients' complex challenges. Clients appreciate Lance's ability to communicate legal concepts in non-technical plain language and to empathize with their particular circumstances.
Lance previously served as a judicial intern for the Honorable John L. Kane on the United States District Court for the District of Colorado.
Away from the practice of law, Lance enjoys hiking, piano, yoga, reading, and paddle boarding.
B.A. in Economics and Music, Emory University, 2007
MDiv, Wake Forest University, 2016
J.D., Wake Forest University, 2016
Bar Admissions
Court Admissions
All state courts of Colorado
United States Bankruptcy Court for the District of Colorado
United States District Court for the District of Colorado
United States Court of Appeals for the Tenth Circuit
Affiliations
American Bar Association
American Bankruptcy Institute
Colorado Bar Association
Colorado Women's Bar Association
Denver Bar Association
Faculty of Federal Advocates
Justice Sonia Sotomayor Inn of Court
WorldDenver