Eric R. Jonsen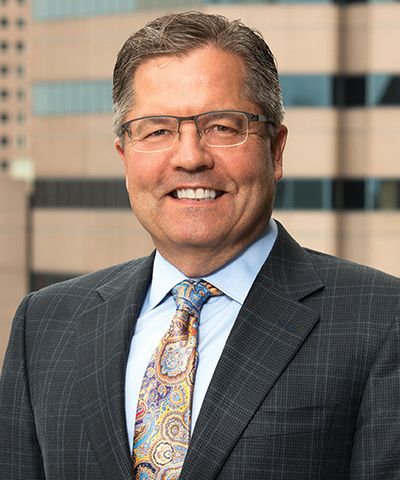 Biography
Education
Admissions & Affiliations
Eric R. Jonsen's
practice primarily focuses on litigation, commercial litigation, real estate transactions, malpractice and insurance. Starting in 2006, in addition to his private practice, Eric became general counsel to a local bank, as well as to a real estate developer on a $100,000,000 real estate project in Broomfield, Colorado.
Eric has tried and settled legal malpractice, banking malpractice, banking lending, loan participation, real estate and various contract and personal injury cases to juries, to the bench and in arbitration. In the context of acting as general counsel, he has supervised lending lawsuits, title malpractice lawsuits and title disputes for clients, requiring the supervision of millions of dollars in legal fees.
Eric has been Martindale-Hubbell rated attorney since 1990.
B.A., Hartwick College, Oneonta, NY, 1980
J.D., University of Colorado School of Law, Boulder, 1985
Bar Admissions
Court Admissions
U.S. District Court, District of Colorado
U.S. Court of Appeals for the Federal Circuit
U.S. Court of Appeals for the Tenth Circuit
Affiliations
Colorado Bar Association
American Bar Association
New York Bar Association
Who's Who in American Law